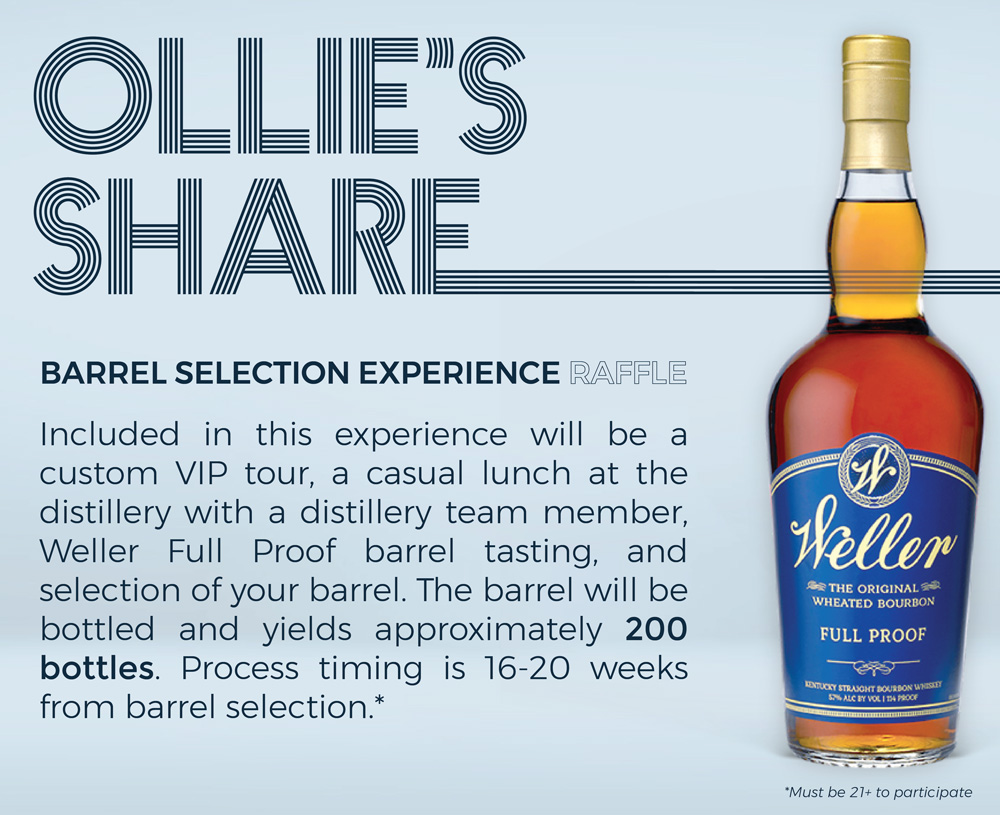 April 2, 2023 – May 31, 2023
Raffle
Description
Buffalo Trace Distillery – Barrel Selection Experience of Weller Full Proof Bourbon
Included in this experience:
Custom VIP tour
Lunch at the Distillery with a Distillery team member
Barrel tasting and selection of your barrel
Maximum of 8 people
About the Barrel Selection
The barrel will be bottled and yields approximately 200 bottles
Process timing is 16-20 weeks from barrel selection
Must be 21+ to enter. Winner will be pulled on May 31, 2023.
About the Name – Ollie's Share
Ollie's Share was chosen because of a common term used in the whiskey industry, angel's share.
The angel's share is the whiskey lost to evaporation during the aging process. It's an inevitable part of making whiskey.
This whiskey that evaporates into the air and perfumes the storehouse was dubbed the angel's share in medieval Ireland and Scotland. They believed the whiskey that disappeared into the air was meant as an offering for the angels, and in this case, one of our most favorite angels, Ollie.
Subscribe to OHHF Event Calendar