FREE MENTAL HEALTH SERVICES FOR HEART WARRIORS AND THEIR FAMILIES
Supporting the mental wellness of heart warriors, their families and caregivers is a top priority for Ollie Hinkle Heart Foundation. The stress and challenges heart parents and caregivers face can have significant and lasting effects if not properly addressed.
Recent research shows that parents of children with critical congenital heart disease (CHD) are at an elevated risk for mental health problems. Up to 50% report clinically elevated symptoms of depression and/or anxiety and 80% present with clinically significant symptoms of trauma.
Ollie's Branch is an access point to mental health specialists that support heart families (including the heart warrior and their parents, siblings, grandparents, and other primary caregivers) through therapy sessions offered at no cost to the recipient. This program continues to be available to heart families if their heart warrior is now a heart angel. Ollie's Branch is a resource that families can continue to take advantage of throughout their – and their child's – lifetime.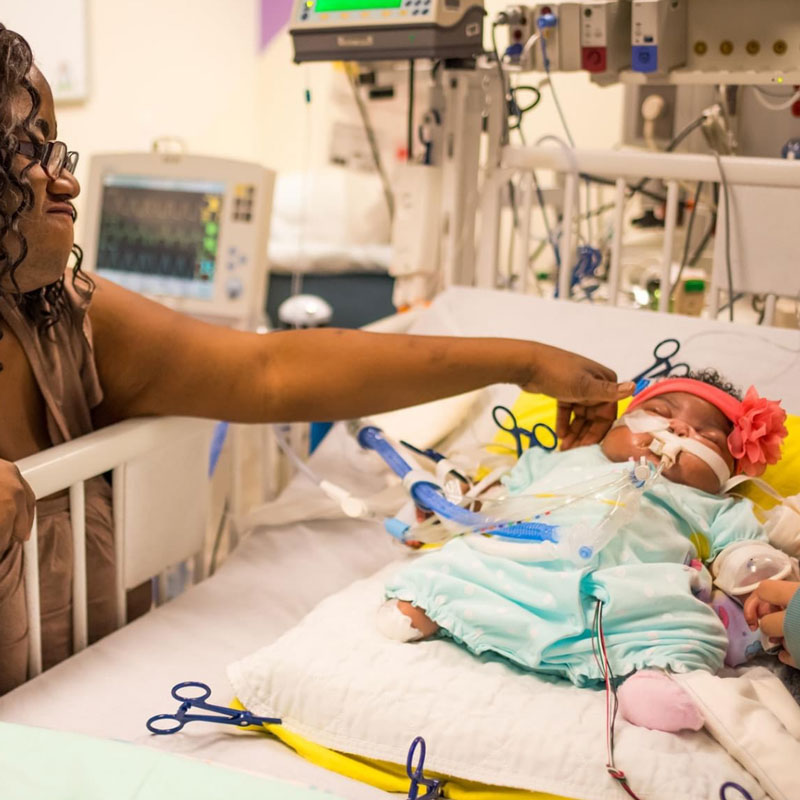 MISSION AND EQUITY COMMITMENT
The mission of Ollie's Branch is to offer compassionate, accessible mental health support to allow peace of mind for families and caregivers of children with or affected by pediatric heart disease.
We achieve this by wrapping families in love to create a safe space to access mental health support with dignity.
Ollie's Branch is committed to providing FREE and trustworthy mental health support that represents every heart family and to removing barriers to treatments such as:
Availability of resources
Accessibility
Finances
Stigma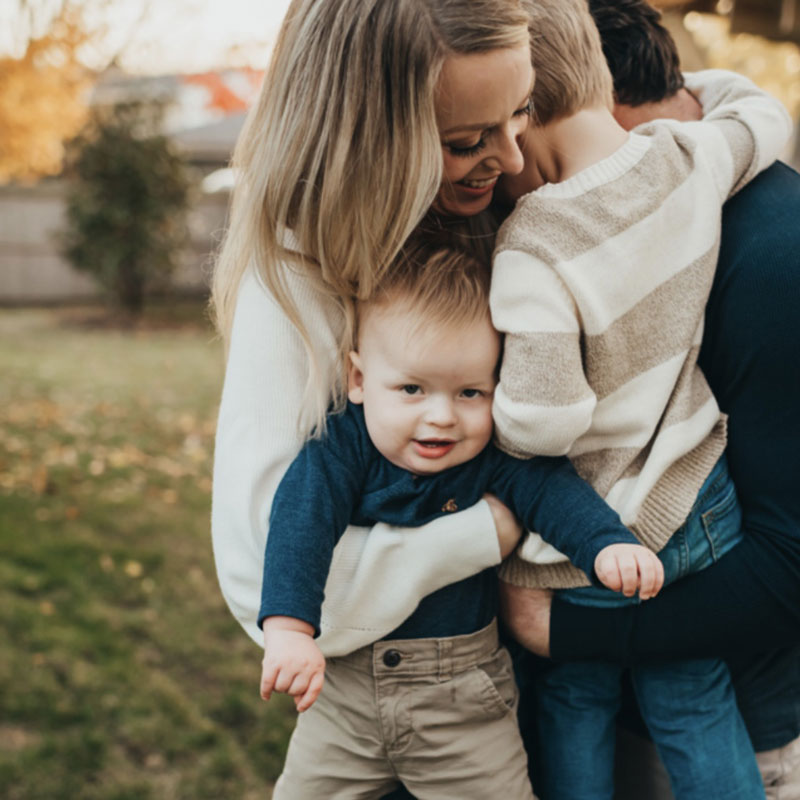 Ollie's Branch makes space to speak one's mind and share all of one's heart regardless of race, color, nationality or ethnicity, gender identity or expression, sexual orientation, religion or spirituality, language, national or social origin, ability, and socioeconomic background.
You can count on Ollie's Branch to match you with a therapist that is experienced in trauma, loss, and resiliency. Most importantly, we will match you with a therapist that reflects your needs and preferences.
The hearts on this map represent our hospital partner(s); hover over them to see their names. The green shading represents statewide therapist coverage offered through Ollie's Branch. If you live in a state currently not included, please reach out to olliesbranch@theohhf.org.
ST. LOUIS, MISSOURI Hospital Partners:
St. Louis Children's Hospital
Cardinal Glennon
Mercy Kids
Ranken Jordan
KANSAS CITY, KANSAS Hospital Partner:
Children's Mercy Kansas City
CHICAGO, ILLINOIS Hospital Partner:
Lurie Children's Hospital
NORTHERN AND SOUTHERN CALIFORNIA Hospital Partners:
Lucile Packard Children's Hospital Stanford
Rady Children's Hospital
CLEVELAND, OHIO Hospital Partner:
UH Rainbow Babies & Children's Hospital
BOSTON, MASSACHUSETTS Hospital Partner:
Boston Children's Hospital
Our diverse community of therapists specializes in the trauma heart families face, and they create a safe forum while lessening the stigma surrounding mental health. If you would like to be matched with one of the therapists in our Ollie's Branch community, apply here. If you are a therapist who is interested in joining our community for referrals, please email laura@theohhf.org.

If you live in a state other than those listed above, Ollie's Branch can currently support you if you live in any of the green shaded states on the above map. If you live outside of those states, please reach out to us at olliesbranch@theohhf.org.
"It has been so great working with the foundation. You are amazing and I love this resource for families."
"​​I can't explain how much my therapist has helped me during the most traumatic time of my life before and after losing my heart warrior"
"Much gratitude to Ollie's family and the organization for this incredibly impactful program. I think about all the worries and frustration during my career knowing families needed help (even before they did) and not being able to do anything other than offer understanding and comments like 'hang in there' with a hug."
"We are extremely pleased with the therapist set up for (my child) by Ollie's Branch and how effortless it was for us."
"Thank you so much for going the extra mile for me! It means more than I can express. My son is about to go in for his Fontan, and the emotions have been overwhelming."
"The mental health program gave me the tools that I didn't even know I needed"
"In 15 years caring for patients with critical cardiac disease, I have witnessed the enormous strain and stress this process imparts on children and their families…Ollie's Branch helps to fill part of that gap — the Foundation's work supplements existing hospital mental health services for families and staff alike."
"I had my first therapy session this morning…I have never reached out for help or been able to afford it. Thank you to the Ollie Hinkle Heart Foundation for offering these services. I'm truly grateful."
"It was so amazing working with my therapist. I never felt so relieved on things concerning my grandson, my therapist helped me out in more ways than one. I appreciate everything you all have done for me."
"As a parent of a child born with a CHD, I know just how overwhelming this experience can be and I had no idea programs like this existed."
"We have utilized this for a sibling & it's been super rewarding! Highly recommend."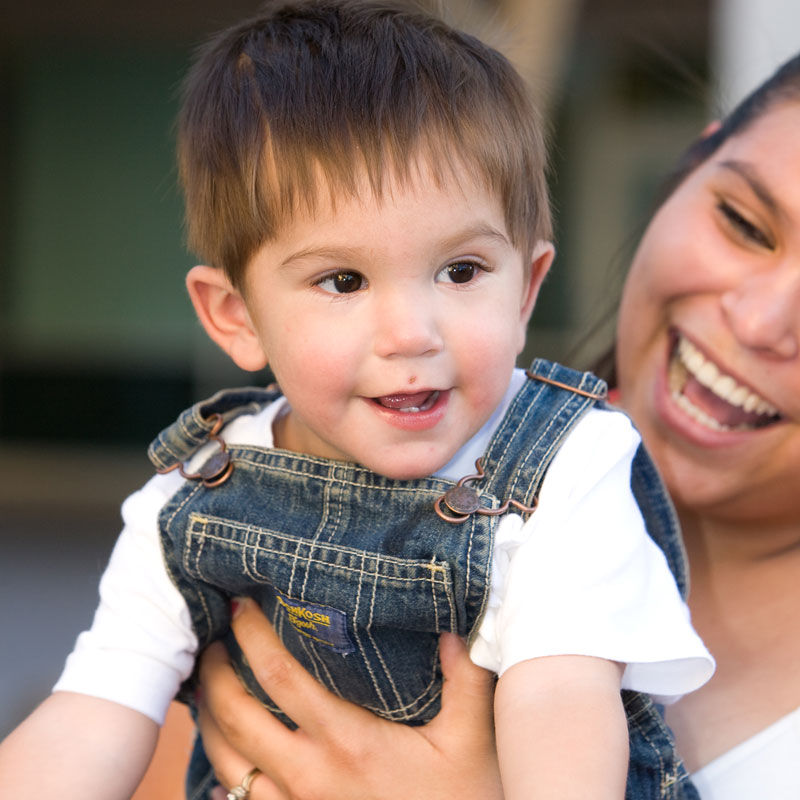 Ollie's Branch currently has official partnerships in Missouri, Illinois, Kansas, California, Ohio, and Massachusetts. However, we have a large reach of support with our therapists and can offer virtual sessions in any shaded state on the Ollie's Branch map above on this page. This map is updated frequently with a goal to have coverage in all 50 states in the United States. If you are seeking support in a state not currently included in Ollie's Branch, please reach out to us at olliesbranch@theohhf.org.

Heart warriors with any type of pediatric heart disease, including congenital heart disease and acquired pediatric heart disease, and their parents, siblings, grandparents, or other primary caregivers.

Heart family clients receive a baseline of eight sessions covered by OHHF with a therapist. This is eight sessions for each person if multiple in a family want to participate. Hospital staff from participating partner hospitals who work directly with heart families are offered six covered sessions. OHHF always reserves the right to extend the number of sessions and we will work directly with your matched Ollie's Branch therapist to address these requests. Ollie's Branch is a lifelong support so you can also re-engage in sessions as new events happen throughout your life.

Hospital staff are an integral part of the care team for a heart warrior. We offer up to six free therapy sessions for healthcare professionals working at these hospitals: St. Louis Children's Hospital, Cardinal Glennon, Mercy Kids, Ranken Jordan, Children's Mercy Kansas City, Lucile Packard Children's Hospital, UH Rainbow Babies & Children's Hospital, and Rady Children's Hospital – San Diego. Staff must be working in or directly with the heart center and have been in their position for at least six months. To receive a referral, email olliesbranch@theohhf.org.

Yes! All sessions are completely FREE to you regardless of your insurance status. Therapists will send invoices directly to OHHF so you never have to see a bill.

You will need to be physically present in the state in which your therapist is licensed in order to continue sessions with that therapist. For example, if your therapist is licensed in Missouri but you live in Oklahoma and return there after discharge and your therapist is not licensed there, you will need to work with a therapist who is licensed in that state.

There are many instances where we will be able to continue providing services to you or your family but you may need to switch to a new Ollie's Branch therapist in your home state. In these situations, you will start your session count over with the new therapist.

Please reach out to olliesbranch@theohhf.org if you are returning home and will not be able to continue with your current therapist.

Yes, you, your child, and/or your family can still participate in Ollie's Branch even if your child is not inpatient and regardless of the age of your heart warrior. This program offers a lifeline to lifelong support.

Yes, Ollie's Branch services are available to families and caregivers at any time in their journey and for both living children and those we keep in our hearts. If you are looking for additional support for grief or connecting other heart parents who have lost their heart warriors, please contact kate@theohhf.org for more information and resources.

Yes! Ollie's Branch is a lifelong support service. If you have new needs and already completed sessions previously, please reach out to us at olliesbranch@theohhf.org to get started again in services through Ollie' Branch.

Yes! Ollie's Branch is available to adult heart warriors with CHD and their families.
Let us know you are interested by completing the form here or by sending us an email at olliesbranch@theohhf.org. If your child is inpatient, you can also speak with your hospital social worker to have them send a referral to Ollie's Branch. Once we receive a request for services, we review the information provided in the intake form and identify a therapist within our community that may be a good fit and make the referral. The therapist will then reach out to you to schedule an appointment at a time that works for both parties.

Someone from the OHHF team will respond to your request within 2-3 business days and you can expect to be matched with a therapist within two weeks. We often get clients matched sooner than this depending on the type of support you are seeking. We never have a waitlist and our goal is to match you to a therapist who meets your needs as quickly as possible.
Therapy Sessions/Therapists
Most sessions are completed virtually with your therapist. The therapist will share instructions about how to join the virtual session once you are scheduled. Sessions may be completed in-person if agreed upon between you and your therapist. See below FAQ for more information.

We do have some therapists who are available to see clients in-person, depending on where you live and where you are looking for support. Please note that we cannot guarantee immediate in-person availability for therapists.

You can work with your therapist directly to figure out what works best for you. It is possible that sessions may be able to be completed in-person or via telephone without video needs. If you continue to have issues, please reach out to us at olliesbranch@theohhf.org.

Each therapy session is 50 minutes unless otherwise discussed with your therapist.

Once OHHF matches a client with a therapist, we will only receive an invoice for your session(s) and some anonymous (private) summary data. We will not know any details about your visit and any data received will be for evaluation purposes and you will not be able to be identified. All clients should review the privacy policy included with the intake form.

We understand that life while caring for a child with pediatric heart disease is unpredictable, especially for parents who are inpatient with their heart warrior. We ask that if you need to cancel or reschedule a session, you do so at least 24 hours in advance. If you miss a session due to an emergency situation, we understand and will allow you to reschedule. However, anyone who misses two sessions will be removed from the program.

Please note, some therapists have differing cancellation policies and OHHF defers to those policies in place of the one listed above.

Ollie's Branch therapists are a diverse group of individuals who all have a background treating patients dealing with trauma, loss, anxiety, depression, and/or resiliency. All therapists are fully or provisionally licensed in the market they are supporting. If a therapist is provisionally licensed, OHHF obtains sign-off from the therapist's supervisor for the therapist to receive referrals.

Of course! While we think all of our therapists are wonderful, we also understand that therapy is a really personal experience and sometimes you might not connect with someone for one reason or another. Contact olliesbranch@theohhf.org to let us know what isn't working and we will work to find a better fit.

Little Otter Health is a teletherapy practice that offers virtual therapy to children ages 0-14 and their parents. Several Little Otter therapists have joined our Ollie's Branch therapist community to serve heart families. If the Little Otter practice looks like it will be a good fit based on your needs and preferences, we will refer you to the practice. In order to provide the best care possible, Little Otter asks all new referrals to complete a short online assessment and schedule a welcome call with their Care Team Lead. We will provide you with step-by-step instructions for this simple process and are always available to answer any questions you may have.