Leveraging Our Expertise to Create Purpose Not Tasks
We are a nonprofit dedicated to eliminating medical trauma endured by children and their families living with chronic illnesses. We leverage our healthcare, public health, and philanthropy expertise to help our clients connect the technical and human sides of their work driven by action with meaningful impact.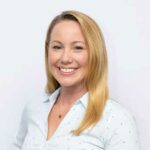 BETH RUMACK, RN, MSN, MBA, NNP-BC
Beth Rumack has been in the healthcare industry for 22+ years with 17+ years of leadership experience: starting her career as a camp nurse and advancing to a nurse practitioner where being a leader was a must to innovate and invest in people to drive results that leave the most significant impact for our patients, families, and community while always being a fulltime mom of 3 exceptional children of which two of them experienced ICU level care as a preschooler and one as an infant.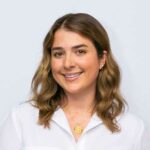 Jenn Hinkle has a background in marketing with 19+ years of experience in the hospitality industry with 10+ years of philanthropy and nonprofit experience born from grief and loss. In addition, Jenn co-owns the Olive + Oak Hospitality Group, and is busy raising two remarkable daughters and fulfilling Ollie's legacy.
"We would like to work on more projects together."
"You were both an advisor and confidant. I loved how approachable you were from day one. You have such immense experience that it is intimidating on paper – but you are so comforting and sincere in all you do. I appreciated your expertise and insight into all of these new professional experiences I had been enduring."
"Efficient, organized, and able to speak to both the clinical and business needs of developing a strong subspecialty program"