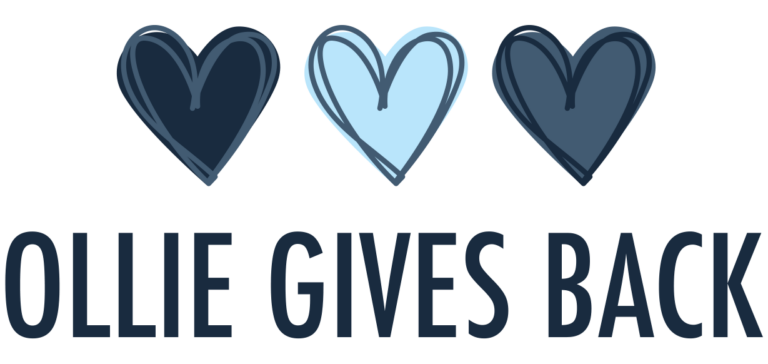 Ollie was born on November 28th and we loved him as hard as we could for 13 months. While he may be gone, that immense love is not. Ollie's legacy is about being courageous and innovative to lead change. Our love for one little boy combined with the generosity of our donors, has enabled us to create a community that has changed the lives of thousands of individuals.
Join us in honoring and celebrating Ollie during the month of November during our Fall Campaign, Ollie Gives Back. Together, we will ease the traumas endured by heart families and transform the future of pediatric heart care.
November 1 – November 29 (Giving Tuesday)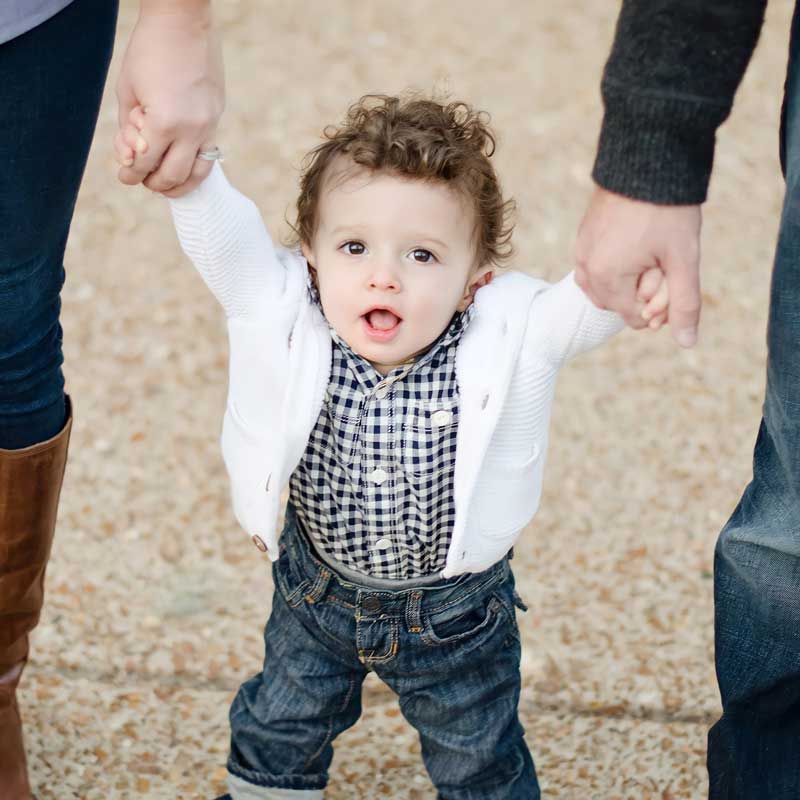 Our annual fall campaign, Ollie Gives Back, culminates on Giving Tuesday — a 24-hour global movement that reimagines and promotes a world built upon shared humanity and generosity.
Since Giving Tuesday's inception in 2012, it has grown into a year-round event that inspires hundreds of millions of people to give, collaborate, and spread love.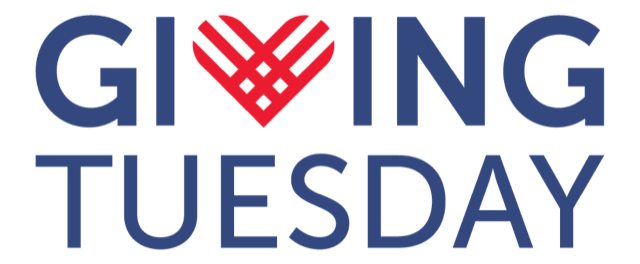 Every $1 donated strengthens our heart community by spreading more love and transforming lives.
$50 – Covers copay for a life-saving medication
$100 – One week of meals for Heart Family
$250 – One month of transportation to medical appointments
$500– Provide a heart warrior and their sibling(s) music, art, and play therapy to cope with living with a life-long illness
$1000 – Give 1 heart family life-changing mental health care through our therapist community
$1500 – Support 5 heart warriors and their families participating in breakthrough clinical trials to improve heart function and quality of life allowing them to live their best life
HOW YOU CAN DONATE TO OHHF

Donations made through this page support OHHF's entire mission and will not be designated to a specific campaign, location, or purpose. Your gift will be used where it is needed most.

Checks should be made payable to Ollie Hinkle Heart Foundation and mailed to:

Ollie Hinkle Heart Foundation
144 W Lockwood Ave, Suite 201
Webster Groves, MO 63119

Use our secure platform to donate cryptocurrency. Tokens accepted include Bitcoin (BTC), Ethereum (ETH), Amp (AMP), Aave (AAVE), Alchemix (ALCX), Ankr Network (ANKR), Axie Infinity Shards (AXS), Balancer (BAL), Bancor Network Token (BNT), BarnBridge (BOND), Basic Attention Token (BAT), Bitcoin Cash (BCH), ChainLink (LINK), Compound (COMP), Curve (CRV), Dai (DAI), Decentraland (MANA), Dogecoin (DOGE), Enjin Coin (ENJ), Fantom (FTM), Filecoin (FIL), Gemini Dollar (GUSD), Injective Protocol (INJ), Kyber Network (KNC), Litecoin (LTC), Livepeer (LPT), Loopring (LRC), Maker (MKR), Mirror Protocol (MIR), Moss Carbon Credit (MCO2), Orchid (OXT), PAX Gold (PAXG), Polygon (MATIC), Ren (REN), Skale (SKL), Somnium Space (CUBE), Storj (STORJ), SushiSwap (SUSHI), Synthetix (SNX), Tezos (XTZ), The Graph (GRT), The Sandbox (SAND), Smooth Love Potion (SLP), Terra (LUNA), TerraUSD (UST), UMA (UMA), Uniswap (UNI), Yearn.Finance (YFI), Zcash (ZEC), 0x (ZRX), 1inch (1INCH), or any tokens currently accepted on the Gemini Exchange.

Please note that donations made through this link support OHHF's entire mission and will not be designated to a specific campaign, location or purpose. Your gift will be used where it is needed most.

The IRS classifies cryptocurrencies as property, so cryptocurrency donations to 501(c)3 charities receive the same tax treatment as stocks. Donating cryptocurrency is a non-taxable event, meaning you do not owe capital gains tax on the appreciated amount and can deduct it on your taxes. Please contact your tax or financial advisor for more information and to determine your exact tax benefits.

A gift of stock may help you avoid capital gains tax while helping heart families. Consult with your financial and tax advisor to determine what stock is best for you to donate. Those interested in making gifts of stock should contact info@theohhf.org to obtain DTC instructions.

An easy way to give funds you have set aside for charitable purposes is to recommend a gift through your donor-advised fund.

Many donors have found a direct transfer of funds from their IRA to be a great way to contribute. Contact your IRA administrator for more information.

Including a gift for Ollie Hinkle Heart Foundation in your will or beneficiary designation will provide future generations of heart families the love and support they need.

Many employers offer payroll deduction opportunities for easy giving. Contact your HR department to find out how you can give at work to OHHF.

Matching gift programs are offered by many companies for not only employee gifts, but potentially gifts made by employees' spouses and retirees. Check to see if your company offers these programs. For questions about submitting a matching gift request, please contact us at info@theohhf.org.